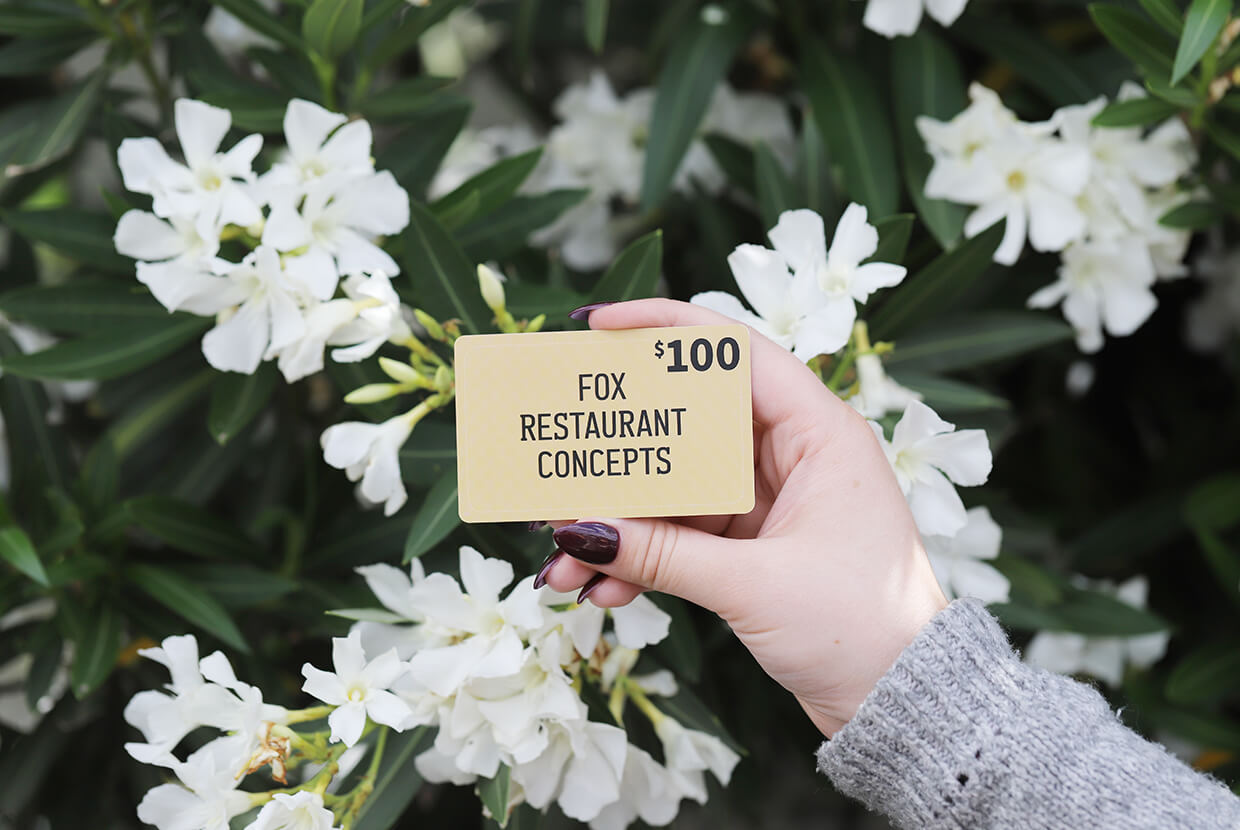 Fox Restaurant Concepts
Fox Restaurant Concepts gift cards are a gift of shared moments and laughs, happiness and joy, and most importantly - togetherness over great food. Redeemable at any of our 10 concepts at over 50 locations.
Blanco, Culinary Dropout, The Henry, Flower Child, Zinburger, Doughbird, Olive & Ivy, The Greene House, The Arrogant Butcher and Wildflower!
Shop Gift Cards